Take a Seat
When Inova Schar asked us to get the word out about their new cancer center we decided to go small.
Instead of focusing on their state-of-the-art technologies or world-class doctors, we focused on something a bit more pedestrian and underappreciated – their chairs.
During the research phase, the Inova staff told us they had patients test dozens of chairs before landing on the one that was just right. When that kind of obsessive care is taken just to get the chairs right, you can imagine the thought put into the rest of their brand new facility.
For

Inova Schar Cancer Center

Type

Print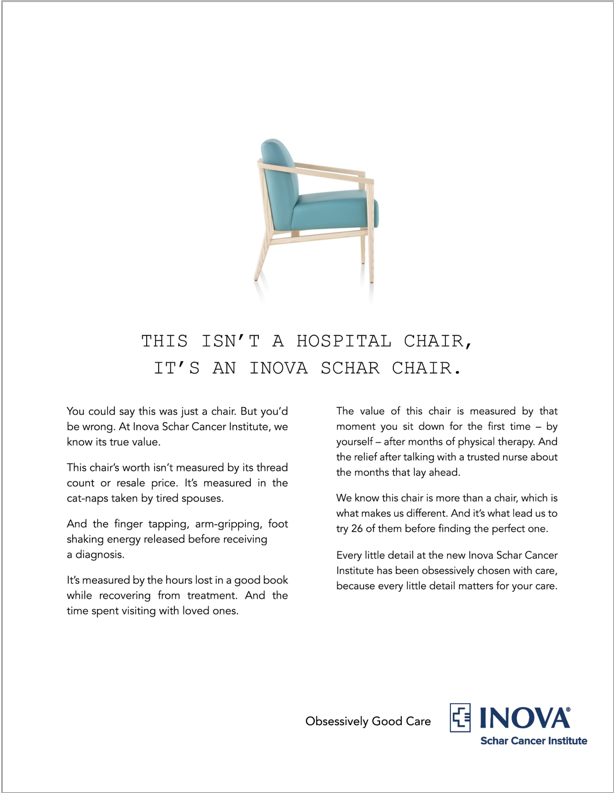 Team:
-ECD: Chris Ferguson
-ACD: Dane Rahlf
-Art Director: Tony Avila